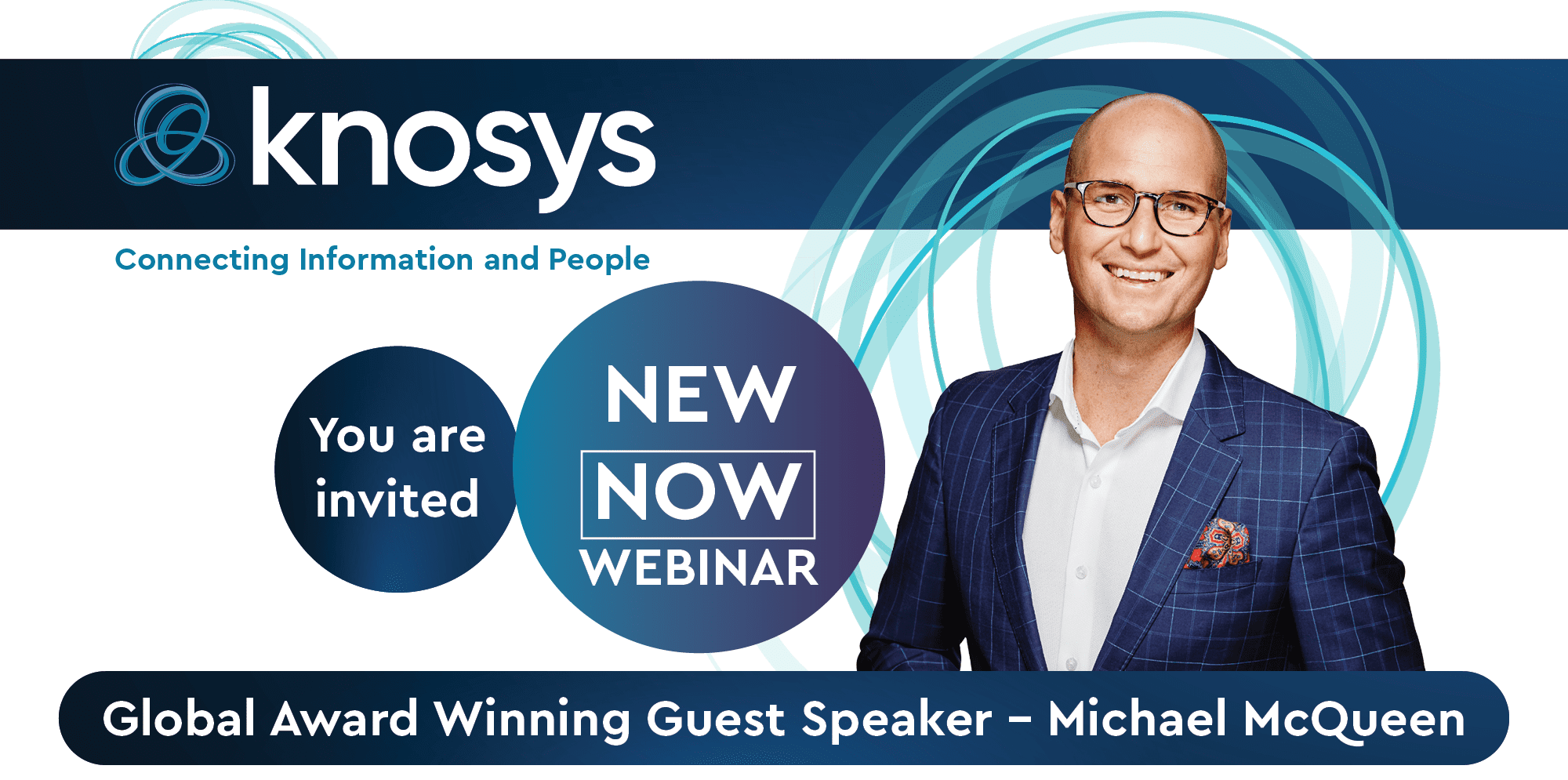 KNOSYS - KNOWLEDGE & INNOVATION
We welcome you to join us for a complimentary webinar!

The coronavirus pandemic acted like a time machine bringing 2030 forward to 2020. As the turmoil subsides and new era dawn, smart leaders are turning their attention to where opportunity now lies and how to gear up for the future.

Don't miss out on our upcoming webinar featuring multi-award-winning speaker, trend forecaster and bestselling author of 9 books, Michael McQueen.

Participants will leave this webinar with a clear action plan to navigate change and emerge stronger.