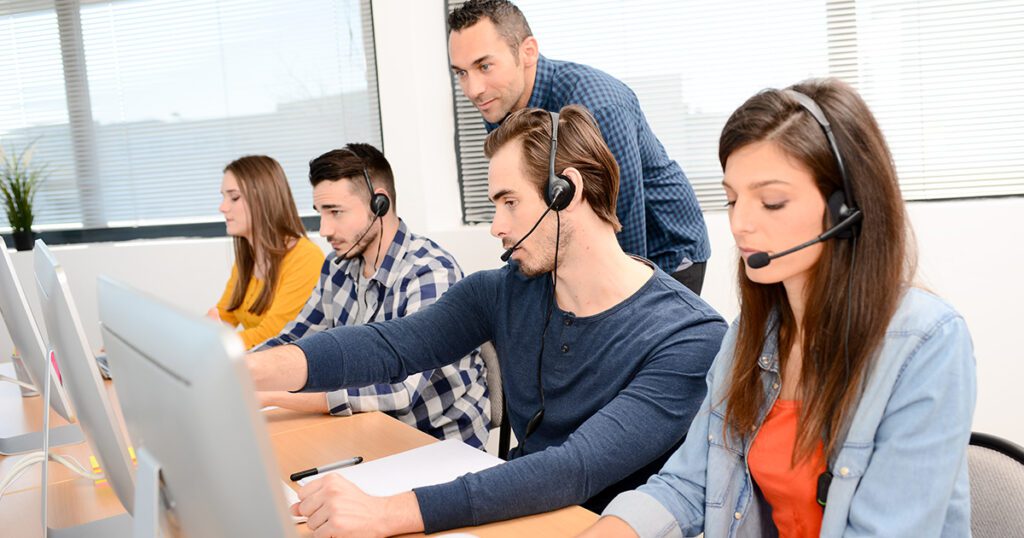 Employees who experience a poor onboarding experience are significantly more likely to feel disengaged at work and, according to Gallup, can cost organisations approximately 18% of their salary.
Poor onboarding can result in a number of negative outcomes for teams including:
Reduced productivity
Increase in turnover
Decreased employee engagement
Establishing a standardised onboarding process contributes significantly to employee productivity and retention. According to BambooHR onboarding stats, employees who had effective onboarding feel up to 18x more commitment to their workplace, compared to employees who feel their onboarding was less effective. Through an effective onboarding program, organisations can engage employees from the outset to build trust and alignment.
5 Ways a Knowledge Management System Improves Your Onboarding Process
In this article, we share information about how a knowledge management system, like KnowledgeIQ, can improve your onboarding process to engage and empower new staff.
Here's what we will cover:
1. Provide Easy Access to Information
When onboarding new employees, seamless access to relevant information is critical. By ensuring that your new team members can easily access the information they need, you empower them to do their tasks effectively right from the start.
With a dynamic knowledge management software platform like KnowledgeIQ, onboard contact centre staff by providing easy access to information such as guidelines, customer data, insights and useful business information.
2. Provide Employee Self Service
Hopefully, new staff have a lot of questions during the onboarding process. Supporting this interest and enthusiasm with the ability to self serve supports initiative, ownership and ensures that staff are accessing the most up-to-date information from a centralised "source of truth". This is also valuable in today's hybrid work environments to keep agents connected with the latest knowledge and information from wherever they may be working.
Self service is a key benefit of KnowledgeIQ which includes powerful features such as search and the ability to create content categories. This makes it easier for new staff to find the training materials and information they need. Users can also bookmark content for easy navigation when needed, saving time and supporting quality outcomes and interactions.
3. Automate Information Access
Often new staff are required to read and understand a significant amount of information during their orientation and onboarding. While this is critical for them to understand the organisation and customers to be successful in their roles, it can be overwhelming and result in new staff spending a considerable amount of time searching for information.
Enabling automation of access to business processes, such as policies, education and video training, with a knowledge management system ensures new staff are customer-facing confidently and quickly.
4. Provide Interactive Onboarding and Maintain Engagement
Onboarding processes can sometimes be dry, which can make it challenging to keep your new staff engaged. This can result in an increased risk of new hires leaving your organisation, meaning escalating recruitment costs for organisations.
With KnowledgeIQ, maintain engagement for new staff with interactive onboarding with:
Customising the user experience
Make use of the decision tools that are designed to reduce handling time and improve quality
Utilising the quiz functionality that comes with full reporting to support coaching conversations
Empowering them with a tool that removes the need to remember everything, and instead makes it easy to find the right information fast
5. Make Knowledge Management Part of Your Onboarding Plan
New hires often feel nervous when starting a new role. Organisations that do not provide a structured onboarding plan for their arrival can create a negative perception, increasing the risk of the employee questioning their decision to join.
A knowledge management system can form an important part of a successful onboarding plan with the following functions:
Welcome and introduction to the company can be done using any form of media in the knowledge management system, reinforcing the single source of truth.
Content favourites sets can be assigned to new training groups to help them easily navigate to the information they'll first need to learn. This can just as easily be removed when staff are ready to progress to the live environment
The quiz functionality can be used to assess staff's level of understanding
The feedback functionality can showcase that staff input is valued in your business
Accelerate the onboarding process, build confidence and connection to your organisation, and improve time-to-productivity for new staff with KnowledgeIQ. Contact us and one of our experienced team members will be in touch.