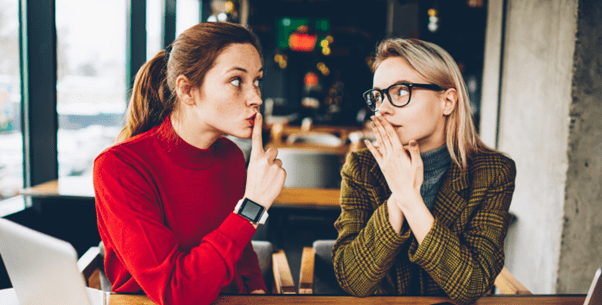 In this blog article [first of a two-part series] we look at why employees hoard knowledge, and outline the benefits of sharing
Knowledge hoarding is when workers keep critical knowledge to themselves. The hoarding of knowledge is a common occurrence found in many companies.
Information hoarding - "Employees hide, hoard, or simply hold back information from co-workers or management in their organization" APQC
Research suggests that about 50% of employees purposely withhold, conceal or mislead knowledge that has been requested by another person. Unshared knowledge harms companies most by making day-to-day work less productive and employee onboarding less effective
Why employees hoard knowledge
Employees keep knowledge to themselves for multiple reasons:
Leverage - A key reason for why knowledge hoarding occurs is a "knowledge is power" workplace culture, where employees conceal their knowledge from others for personal gain or to make themselves irreplaceable in their work environments.
Fear - Putting yourself out there and sharing information can be daunting. What if colleagues or supervisors respond with negative feedback?
Time - Deadlines, quotas, and workloads could all play a part in an employee's unwillingness to share information. If the information is complex, sharing can take time.
Competition - If your organization rewards personal triumphs over shared successes, employees are less likely to want to give out their "secrets."
Trust - The more an employee distrusts the person requesting the information, the more likely they were to hide knowledge from that person
Awareness - The person with the information may not realize its value to other people in the organization. It also could be difficult information to share, i.e., unformed ideas and opinions.
Demotivated staff - You have unengaged workers who are not fully on board.
Benefits of sharing knowledge
Knowledge sharing is essential for a company to achieve success. Sharing knowledge properly can bring lots of benefits to a company. For example:
Make problem-solving experiences reusable - Once you develop an effective solution to an issue it allows your colleagues to use it in all future situations. Avoiding unnecessary effort by managing knowledge properly, saves a lot of time and budget – not to mention that it can significantly streamline work and keep workers' morale up.
Improved communication among employees and departments. Staff members of an organization can improve their relationship significantly by sharing and managing knowledge properly, no matter if they work in the same or different departments.
Faster decision making - using knowledge repeatedly in repositories allows decisions to be based on the actual experiences of the members in your organization. All these tasks can be performed efficiently if it's easy to find what you need and, most importantly, when you need it.
Stimulate innovation and growth. By managing knowledge properly, employees gain access to valuable information and deliver better results. The organization stimulates innovation and, directly, achieves growth a lot easier.
Improve delivery to customers. Customers appreciate a company that can demonstrate its expertise and the ability to use it to improve customer service. Also, the ability to deliver on time is crucial and can help a company differentiate itself among its competitors. Sharing knowledge and innovation can positively reduce the time required to deliver a product or a service, which results in increased win rates and, of course, satisfied customers.
Reduce the loss of know-how - Know-how is an important asset in each company and it should be exploited and managed properly. Through knowledge sharing, organizations can capture tacit knowledge and eventually reduce their losses.
Part two of the series will look at how organizations can encourage sharing
Sharing knowledge empowers everyone, gives everybody opportunities, and improves experience at every level. There's nothing more frustrating than not being in control because of a lack of access to the knowledge you need. Equally there's nothing more irritating for customers than poor service attributed to lack of knowledge
Want to find out more on how KnowledgeIQ can help you bring together and retain your organizations knowledge. Request a discussion with of our experienced team members today or download or brochure for more information.