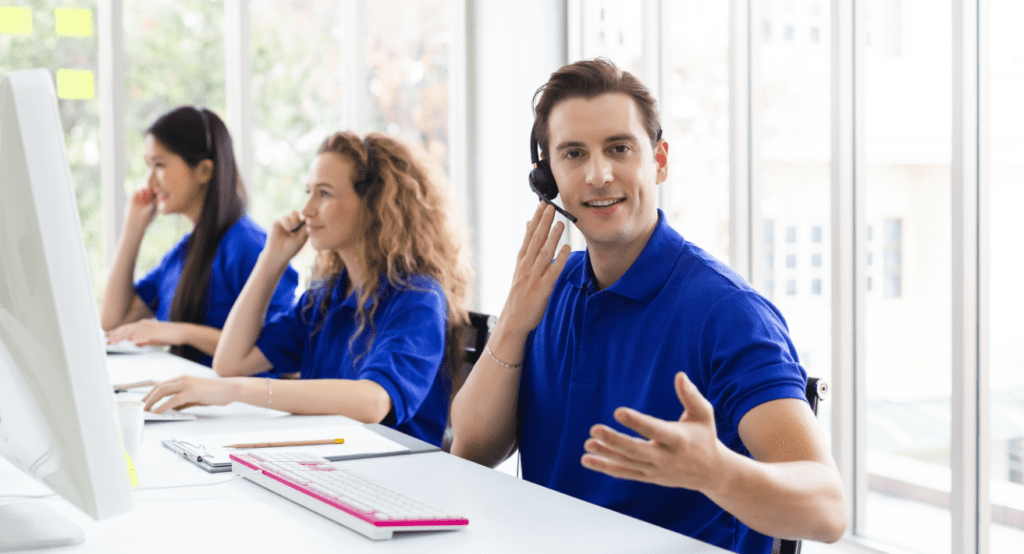 Contact centres can be demanding places to work. Agents must keep a fine balance between satisfying customers and meeting the needs of the company they work for. Each customer contact differs from the next and agents need a strong skill set to deal with a multitude of different situations that may arise. Contact centre agents are required to
Communicate with customers via numerous channels.
Resolve customer issues quickly and politely.
Provide an unforgettable customer experience and amazing customer service.
Complete administrative duties efficiently.
Below we have highlighted the qualities expected of contact centre agents for them to be personally successful, but also to drive success for organisation they work for.
Knowledge Retention.
Customers don't want to describe their issues multiple times. Agents need to be able to learn and memorize a good amount of information about your company and its processes. By the time they get up and running, they should at least know the basics. However, most organisations hold a huge amount of information about its products and services, so agents need technology like KnowledgeIQ to help them find the right answers. Encourage knowledge retention by setting quizzes, and report and analyse the results across your teams.
Thorough, with an attention to detail.
Salesforce State of the Connected Customer report says 83% of customers expect to solve complex problems by speaking to one person, but only 53% say most interactions are fragmented. Most customers will want an exact answer and won't overlook the details if they aren't provided. Agents often answer the same questions, however, the danger with this is that they can become complacent as a result. Agents should always seek the answer and avoid the quick, canned response, just in case the process has changed. Well maintained process visualisations will help and guide agents through processes, which is great for new hires learning the ropes, as well as experienced agents.
Highly Organised.
Agents that work in a busy contact centre need to be incredibly organised. They need to be able to manage multiple tasks at once— checking the knowledge management system, updating the CRM (Customer Relationship Management) system, all while attending to the customer's needs. Staying organized will help reduce errors, ensuring that they are completing after call work efficiently and allowing them to address customer needs more effectively. Organisation can only be enhanced by knowledge management system where information is structured, updated, analysed, and validated by the knowledge owner for credibility, accuracy, and relevance.
Effective communication skills.
This one is a given. A contact centre agent's job is to communicate with customers, they should have first-rate communication skills. But communication doesn't just mean speaking. Effective communication also involves listening to the customer, digesting the information, and conveying a solution quickly and successfully. 74% of customers say communicating honestly and transparently is more important now than before the pandemic
Fast Working.
Customers don't want to wait around; they want their call answered as soon as possible. Agents should work quickly without sacrificing the quality of their work. A fast-working contact centre agent can reduce average speed to answer and service level for your entire team, so your customers are more satisfied. Decision trees are a huge time saver because they give agents the next question to ask based on input from customers. Encourage your agents to use other timesavers such as bookmarks and shortcuts, that will make it easier for them to manage their work life.
Creative Thinker.
Sometimes the solution to a customer's problem isn't clear or achievable. While that may not be the agent's fault, it's still up to them to produce another solution. Agents should be able to come up with workable solutions for challenges thrown their way. Creativity will help them meet the challenge in the best way possible for both the customer and the company. The creative solution should be recorded as feedback within your Knowledge Management System for agents to use in the future if it is deemed applicable.
Want to know more about how KnowledgeIQ can support your customer agents contact the team for a personalized demo. Request to get your FREE demo